Welcome to UCSB! The first-gen community at UCSB is excited to welcome you to the university. The #FirstGen Scholars Welcome provides you with an opportunity to learn about important resources, gain advice from the UCSB first-gen community, and get a sneak peak of some of the awesome workshops offered by different UCSB programs. We look forward to seeing you in one of our Zoom rooms!
Please watch this video to learn more about the event and how to navigate the schedule.
I'm proud to be first-gen because...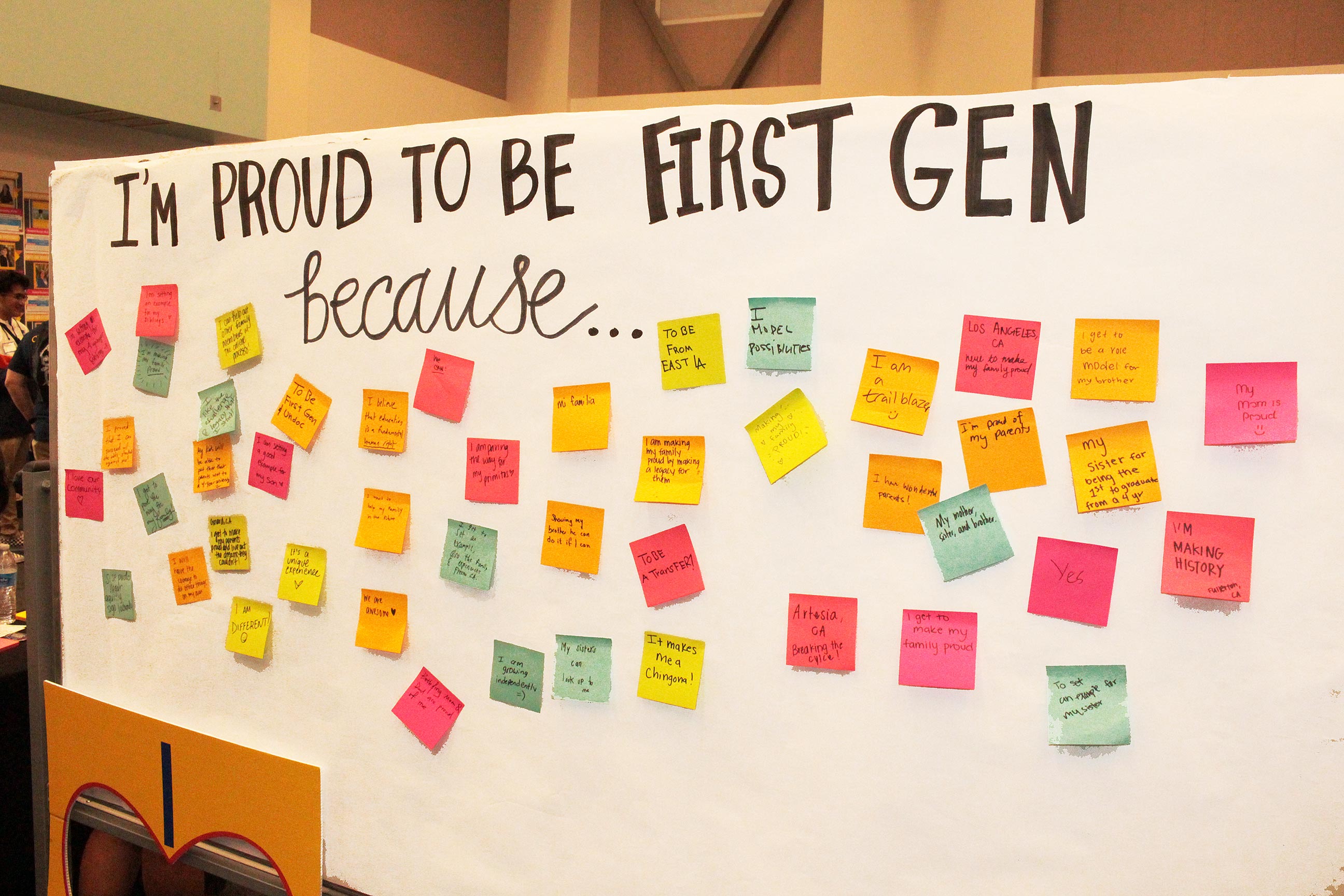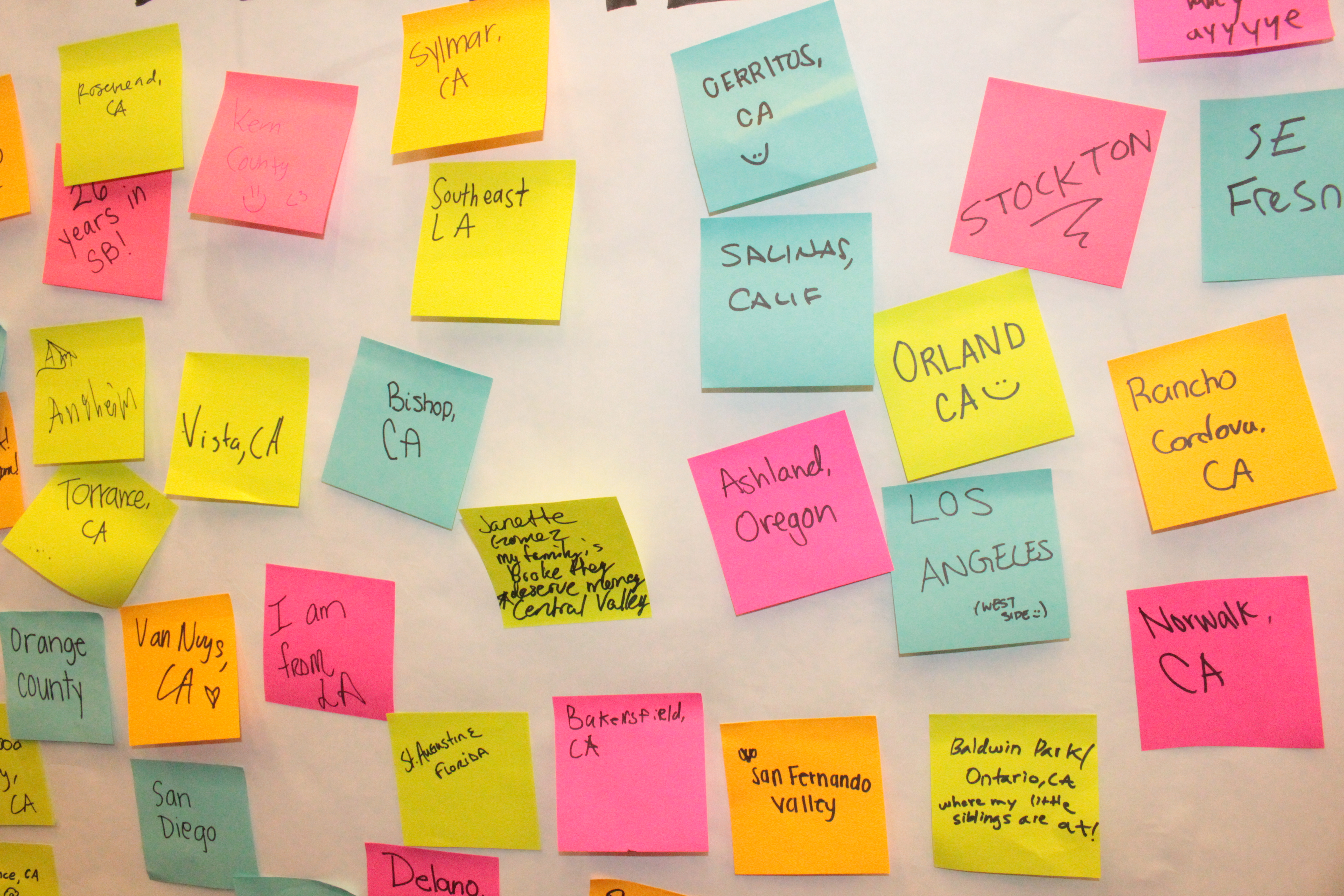 Schedule
Recordings of each session will be posted soon!
Monday, September 28
11am - 12:15pm | Workshop: Zoom 101 and Welcome to the Quarter System
Join ONDAS Student Center Peer Mentor, Jackie, as she hosts two of our popular workshops to get you set up for the start of the academic year! Zoom 101 will introduce you to the basics of Zoom so that you can successfully navigate your courses/meetings, and Welcome the Quarter System provides excellent advice on what to expect and how to prepare for an 11-week course. It will fly by!
Tuesday, September 29
1pm - 1:45pm | Get to know UCSB First-Gen Faculty
Meet Professor Miroslava Chavez-Garcia from History, Professor Daina Sanchez from Chicana/o Studies, and Professor Jean Beaman from Sociology.
2pm - 2:45pm | Get to know UCSB First-Gen Staff and Leaders
Meet Joe Sabado (Associate Chief Information Officer for Student Affairs), Kristen Minami (EOP Counselor/Coordinator) and Itzy Canales (Marketing and Communications Coordinator for Summer Sessions).
4pm - 4:45pm | Get to know UCSB First-Gen Students
Transfer Students: Meet Dominique Mihaljevic (Communication major), Adam Arnold (Music Studies major), and Monica Sassounian (Sociology major).
Meet Loretta Sosa (Biology major), Leilani Ferreras (History major), and Guillermo Fernandez (Linguistics major).
5pm - 5:45pm | Get to know UCSB First-Gen Alumni & Graduate Students
Social Science & Humanities: Meet graduate students Jeremy Edwards (PhD in Education) and Gokh Alshaif (PhD in History) and alumni Brenda Dominguez (Chicanx Studies major) and Alex Garcia (Environmental Studies major).
Social Science & Humanities: Meet graduate students Adriana Sanchez (PhD in Counseling, Clinical, and School Psychology) and Sergey Saluschev (PhD in History) and alumni Corde Snell (Sociology major) and Christina Padilla (Economics major).
STEM: Meet graduate student Shuying Yu (PhD in Psychological and Brain Sciences) and alumni Miguel Guillen (Mathematics major) and Gabby Felder (Biological Anthropology and Ecology & Evolution majors).
Wednesday, September 30
*Each workshop is 20 minutes and will occur three times. You can attend all three workshops within the 1 hour and 30 minute time period.
9:00am - 10:30am | UCSB Tools for Success
Workshops will start at 9:10am, 9:40am, and 10:10am
UCSB Library, More than A Study Space - UCSB Library
Email Your Way into a Research Position - Undergraduate Research & Creative Activities (URCA)
How to Use Office Hours - Drs. Lalo Gonzalez and Vanessa Woods
11am-12pm | EOP Fall Welcome Address
Learn more about the Educational Opportunity Program and meet the EOP Staff and Peer Mentors!
1:00pm - 2:30pm | Thriving as a First-Gen Student
Workshops will start at 1:10pm, 1:40pm, and 2:10pm
Self-Care Strategies - Health & Wellness
Learning Online and Time Management - Campus Learning Assistance Services (CLAS)
Build your Budget - Office of Financial Aid & Scholarships
3:00pm - 4:30pm | More Than a First-Gen Student
Workshops will start at 3:10pm, 3:40pm, and 4:10pm
Being a First-Gen STEM Major - ONDAS Student Center
Undocumented Students and Immigrant Students - Undocumented Student Services
First-Gen in Environmental Science and Conservation - FUERTE Program (New!)
Thursday, October 1
3pm - 4:30pm | "Wave" Hello to the ONDAS Student Center!
Part 1: Meet the OSC Peer Mentors (STEM majors)
Eric Estrada-Martinez, Environmental Studies & Sociology
Stephanie Nguyen, Biology
Loretta Sosa, Biology
Miranda Tran, Psychological & Brain Sciences

Friday , October 2
3pm - 4:30pm | "Wave" Hello to the ONDAS Student Center!
Part 2: Meet the OSC Peer Mentors (Social Science & Humanities majors)
Lance Cortez, Political Science
Leilani Ferreras, Sociology
Jackie Lopez, Communication
Sofi Sanabria, Master's in Education

First-Gen Swag
Sign in at each event you attend during the #FirstGen Scholars Welcome in order to receive one of 350 First-Gen Swag Bag! Bags include a #FirstGen College Student shirt, #FirstGen College Student face mask, ONDAS Student Center tote bag, and more!
​
Don't forget to check out the First-Gen Stories tab on this site. There, you'll find interviews with some of UCSB's first-gen faculty, staff, graduate students, and undergraduate students. Watch to learn more about their experiences as first-generation college students and the advice they share with current students.
Questions? Technical issues? Please email the ONDAS Student Center (ondas@ltsc.ucsb.edu) or Transfer Student Center (transferstudentcenter@ltsc.ucsb.edu). Our staff members are on stand-by to assist you.