Resources from College of Letters & Science Academic Advising, Educational Opportunity Program, Office of Admissions, and Orientation Programs.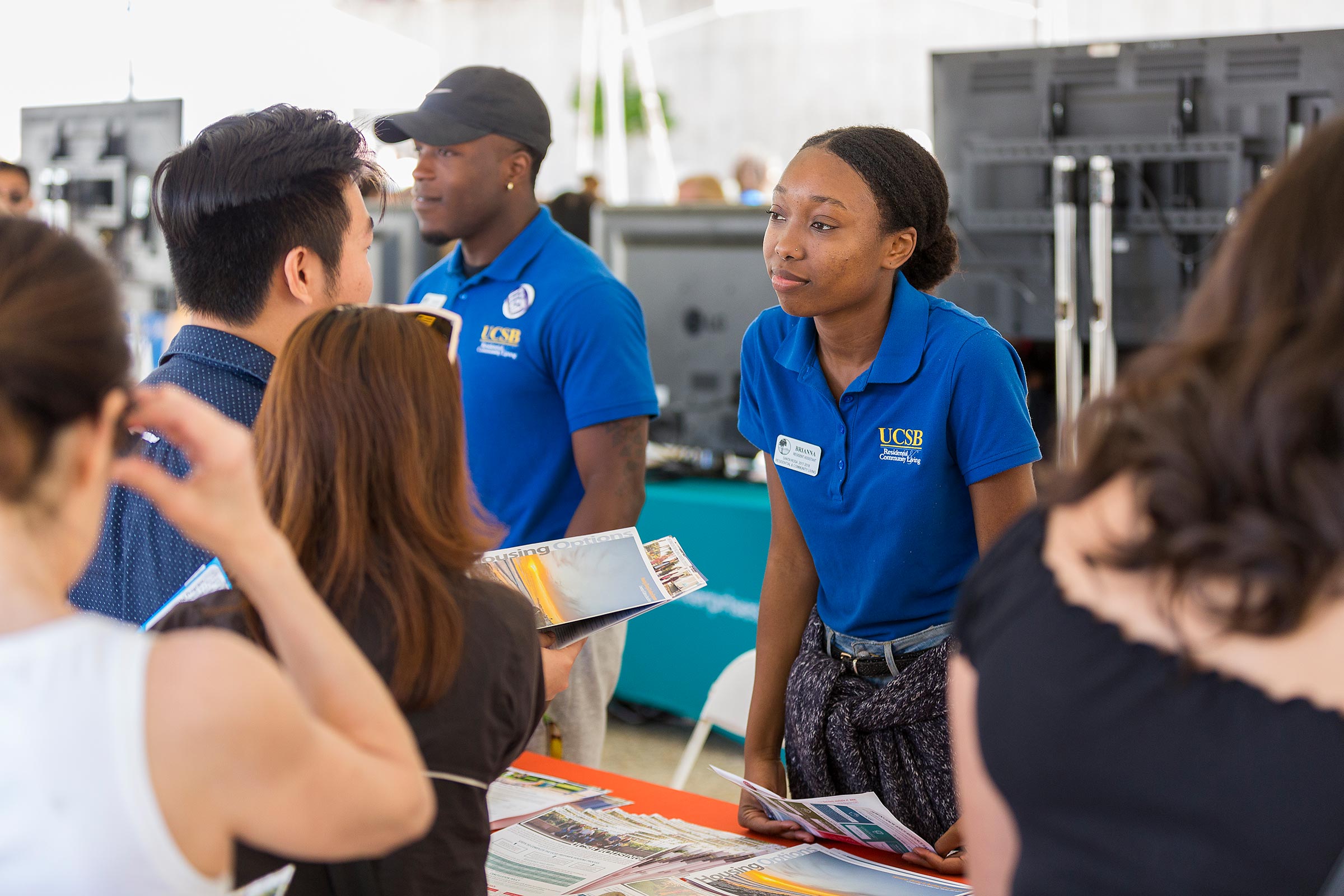 Remote Learning Information for Parents & Families
Gaucho Parents Website Information
Admissions
UCSB's Campus-wide Open House: Spanish tours and programming is available each year during UCSB's Open House.
Spring campus visits: We offer a mini Spanish Student Services Fair with several departments on campus, providing our families more information about their respective departments. These will be followed by a Spanish presentation & tour given by our admissions counselors and student tour guides.
Tours: Our self-guided tour is available in English and Spanish in the UC Santa Barbara Guides app. As a reminder, our virtual tours are available in English, Spanish, Mandarin, and Korean.
Publications & documents: Families may also access our new Su Comunidad (Your Community) brochure, available in English and Spanish. Printed versions will be available at the Visitor Center.
General staff support: While our office staff is versed in multiple languages, we have several admission counselors and staff that are available to give presentations and speak to families in Spanish throughout the year. Please encourage families to contact our office, and one of us will be available to help.